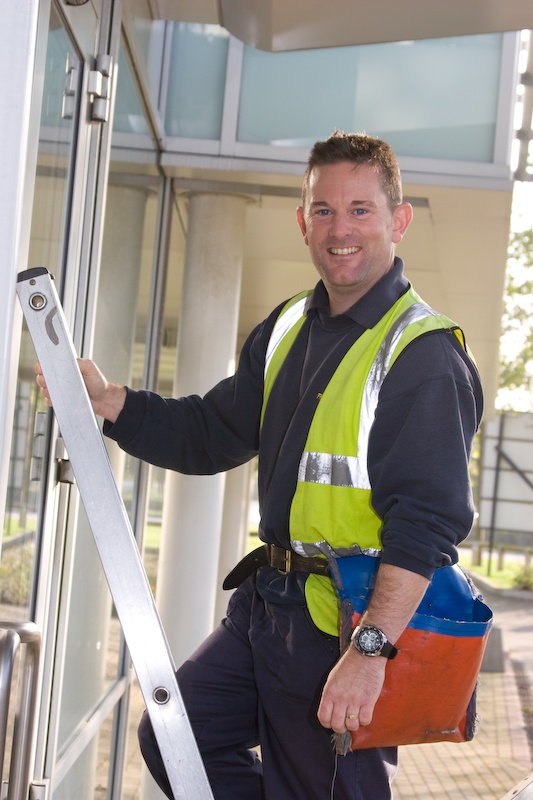 With over 100 staff and the latest equipment, we are able to provide a wide range of commercial cleaning services to suit all sizes of operation. This can range from small industrial offices, to head offices on multiple floors, or entire buildings. Our experience, structure, staff, and equipment, enable us to provide a full facilities service; so one phone call to us will guarantee a fast and efficient response to all your needs.
Our company structure is such that we can guarantee a seamless service 365 days of the year, with a team of supervisors on hand to provide training and supervision, plus cover for staff holidays/sickness. We take pride in the fact that our staff are of the highest calibre; new employees are vetted prior to employment and subsequently supervised on site. We undertake regular site spot checks/monitoring and liaise with clients to ensure that the highest standards are met and maintained. We also pride ourselves on making sure that we are always contactable, and our office in Maidstone is open daily between 9am-5.15pm. All supervisors have company mobile phones and drive sign written vehicles, and are contactable during the evenings in the event of any problems/emergencies.
We employ in excess of 100 staff and can cater for all types of commercial cleaning.
Contact us for a free no obligation quote. Detailed references are available on request.
External Cleaning Services
We cover a wide area throughout the County. Our external cleaning services include:
Sweeping/litter picking car parks and surrounding areas
Window Cleaning (we also specialise in all cradle and platform work)
Drain and gutter cleaning
Pressure washing and/or specialised cleaning of outside paved/treated areas
Graffiti removal
Road sweeping
Rubbish removal and site clearance (we are licensed waste carriers)